Our youth are our future. Engage with Métis culture, have fun & learn from each other in our activity-based youth groups that encourage friendship, self-esteem & a sense of belonging. Build the skills for adulthood, plan for your future & learn to manage the decisions & problems of every day life in small learning-based groups or through one-on-one supports.
Métis youth are invited to participate in any of our youth-centered opportunities that suit their needs & interests. Our supports are designed with youth in the centre of their own learning; building skills & accessing supports based on their own goals & learning needs. IMFCSS is empowering Métis youth to become strong adults.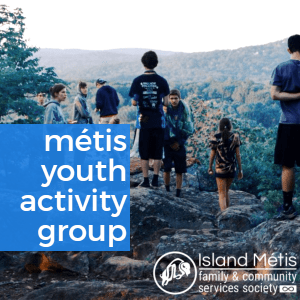 IMFCSS Youth Activity Group
Regularly scheduled activities for Métis youth aged 13-24. Opportunities for friendship, adventure & learning new skills. Connection with culture and community. Check out our event list here.
Follow us on facebook, call us, or e-mail to stay up to date with these activities